This job listing has expired and may no longer be relevant!
Kids' Engineering Instructor
Play-Well TEKnologies • Anywhere
Job Description
Are you a tinkerer? Do you enjoy taking things apart and then putting them back together? How about playing with LEGO®? Would you like to use a ridiculous amount of LEGO® materials to teach kids how the world works? If so, then this may be your dream job!
Play-Well TEKnologies (http://www.play-well.org) is an educational enrichment company that introduces children in grades K-8 to STEM concepts using LEGO® components.
We are hiring additional smart, creative, dynamic LEGO® Engineering Instructors to deliver our great programs in communities throughout 27 states in the U.S. This part-time position includes teaching daily after-school programs with some weekday morning and weekend birthday parties throughout the school year, and full day camp programs during the summer.
Buckle up – this is hard work! Lugging 40 pound totes in and out of your car, leading excited kids through challenging projects, managing classroom conflicts, cleaning up all that LEGO® – this will be the toughest job you'll ever love!
REQUIREMENTS:
Flexible schedule: availability during weekday afternoons and some weekends a must during school year, full weekdays during summer months.
Experience and passion for teaching K-8 students in a classroom or summer camp setting.
STEAM related coursework, interest and/or experience a plus!
Must have a reliable vehicle to transport teaching materials and commute to teaching sites.
Secure place to store Play-Well teaching kit.
Pre-employment background check is required.
This is a part-time hourly position, 15 – 20 hours/week (more during summer). Play-Well pays a minimum of 3 hours per daily class session. Paid drive time over 1 hour round trip/day. Pay rates vary by location.
The successful Play-Well Engineering Instructor has…
Passion for kids and ability to quickly develop good rapport with children while maintaining discipline, and directing the design and building experience.
Comfort with "controlled chaos."
Understanding of basic scientific and engineering principles; love of problem solving – makers and tinkerers encouraged to apply!
An inquisitive, fun-loving personality. We like people who are curious about how things work and are willing to "nerd out" with kids.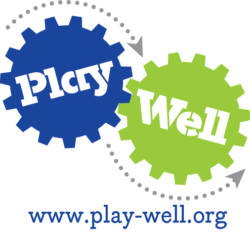 How to Apply
Visit our website to learn more about what we do and submit our fun online application!
http://play-well.org/jobs.shtml
Apply for this Job