Math Department Chair/Middle School Math Teacher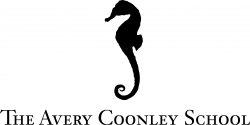 Job Description
This teacher will be a member of a three-person Middle School (grades 5-8) math team in an established program designed to prepare all students for Honors-level placement in high school coursework, with top students generally being placed in Honors Algebra II/Trig as freshmen.  The candidate will be skilled in developing students' critical thinking and problem-solving skills, and will employ a variety of instructional strategies to ensure that all students are challenged to attain mastery of complex concepts.  The candidate must be able to integrate technology in a one-to-one classroom environment.  Experience with STEM curriculum is also preferred.
As Department Chair, this teacher will be the instructional leader for the Kindergarten – 8th Grade mathematics program.  Duties include coordination and alignment of the K-8 program, chairing department meetings, and attending articulation meetings with the various high schools that Avery Coonley graduates attend, as well as the ongoing development and integration of STEM curriculum in cooperation with the Science department.
Job Qualifications:
A Master's degree and four years of teaching experience, preferably with gifted students, are required. In addition, the ideal candidate will have leadership experience as well as experience in mathematics curriculum development.  Independent School experience, in addition to an understanding of the unique asynchronous nature of gifted students, is desirable.
Interested candidates should email a cover letter and resume to: