STEM Teacher & Integration Specialist – Visiting Professional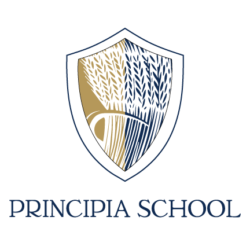 Job Description
Key Job Functions: This position will create a Science, Technology, Engineering, Arts, and Math (STEAM) learning environment where students will explore interests in robotics, circuitry, graphic design, engineering, etc.  Instruction is delivered in the form of project-based, student-centered learning communities.

Work-related Expectations:

STEM classes will be open to students from grades 9-12. Students work in pairs on self-paced, multi-stage, engagements with specific deliverables required for completion.

Teaching and Learning
Coaching students on the use of lab hardware and software, guide students through completion of the projects, and grade completed projects based on rubrics.
Proactively works with Upper School faculty on ways to integrate STEM into classrooms across the Upper School.
Coaches & Supports Upper School Robotics Competitions.  Fosters and develops mentor relationships with the broader community to support these programs.
Advocating for the STEM program and will work with faculty members, students, and parents on the capabilities and use of the STEM equipment and materials.
Aiding in the research, implementation, training, and support of instructional technology in the SmartLab and in the School classrooms.
Establishing an exemplary classroom culture that balances high expectations with love and support.
Develops authentic assessments that demonstrate student transfer of knowledge from CLS SmartLabs Curriculum
Maintain, troubleshoot and incorporate the use of different technological tools (3-D Printers, C&C machine, etc.)
Professional Development
Becomes a part of a strong and supportive professional learning community.
Willing to be trained in and embrace both the SLII leadership model and in Clifton Strengths-Based Leadership
Attend Professional Development once a year with Creative Smart Labs.
Attend and actively participate in Principia professional development when not in conflict with STEM activities.
Oversees other SmartLab Facilitators K-12. Meets regularly as a team to align curriculum and maintain facilities.
Business Office
Ability to maintain equipment, keep an accurate inventory, and to spend within allocated budgets.
Works with the Business Office to writes grants to seek funding or funding matching to support the Principia STEM program
STEM Program
Explore possible STEM summer camp opportunities.
Professional Characteristics:
High-energy level; energetic and enthusiastic
Creative & comfortable promoting innovation
Be comfortable ceding responsibility for learning to their students
Understand how to coach and challenge each student
Excellent classroom management in an environment where learning is highly individualized and many different learning activities are taking place simultaneously
Excellent organizational skills
Ability to communicate effectively with administration, students, parents, the community, and industry.
Encourages true cross-curriculum integration through collaboration with instructors of other disciplines
Strives to improve and upgrade the program to keep up with the ever-changing world of technology. Grows with the changes and adapts the environment as technology improves.
Fosters a love of learning
Is a team player
Can manage multiple activities
Allows students to experiment and take risks
Models, promotes, coaches, and encourages learning by exploration
Willingness and ability to implement a cooperative learning environment
Key Competencies
Candidates' overall outlook and approach to life and learning are just as important to us as appropriate qualifications and experience. Principia School seeks individuals who are . . .
Positive: We appreciate team members who are optimistic, positive, and focused on elevating and bringing out the very best in themselves and others. We are a strengths-based organization; faculty and staff are expected to understand teammates' strengths and how they can complement each other.
Team players: The ability to collaborate and partner with peers and senior administrators is critical. The School has a strong team-centered leadership approach. Staff are expected to be able to listen, give and receive feedback, and be comfortable exchanging ideas and speaking candidly in a professional and collegial manner. They must bring a constructive outlook to partnering with a wide range of stakeholders—administrators, faculty, coaches, houseparents, marketers, and fundraisers, among others.
Innovators: Given our fast-moving, ever-changing world, all School employees are expected to demonstrate a problem-solving mindset that helps our team come up with creative solutions to challenging issues. The School emphasizes continual improvement and expects staff to have a mentality of self-improvement and organizational excellence.
Strategic thinkers: We prize the ability to consider complex topics from multiple perspectives and offer innovative solutions.
Mission The Principia shall seek to serve the Cause of Christian Science through appropriate channels open to it as an educational institution (Policy 1). 
Vision  Principia is a Christian Science community of practice. Through transformative opportunities, a challenging curriculum, and character education based on the teachings of Christian Science, we examine, test, and strengthen our faith while developing the skills and understanding requisite for excellence. As global, outward-looking, inspired learners, we serve and better the world.
 Values Principia's values, listed below, are grounded in the teachings of Christian Science:
Teaching and learning
Thinking and acting from the basis of Principle, Love
Unfoldment of character
Individual and collective excellence
Citizenship and service
Innovation and continuous improvement
Minimum Qualifications:
The candidate must have an undergraduate degree.
A Master's Degree is preferred with a minimum of three years teaching experience in grades 9-12.
Experience with problem/project-based learning and/or STEAM education is preferred.
Background in teaching science, math, computer science, mechanical/electrical engineering, graphic arts, design, CAD/drafting, research and development, electronics, or physics is preferred.
Experience in any of these fields is also preferred, even without teaching experience, if the candidate can demonstrate a willingness to learn a pedagogical approach to teaching children while maintaining a sense of passion and enthusiasm for STEM subjects and demonstrate excellent interpersonal skills.
Candidates are expected to learn:
A variety of application software packages and their purpose in the learning environment including CAD software, GarageBand, Adobe Premiere Elements, Adobe InDesign, basic coding, etc.
Archiving student work
Use of Google Drive, including Google certification
Start the application process here:
https://careers.nais.org/jobs/14810074/stem-teacher-integration-specialist-visiting-professional